InstaCheckin is making workplaces Modern, Smarter and more Productive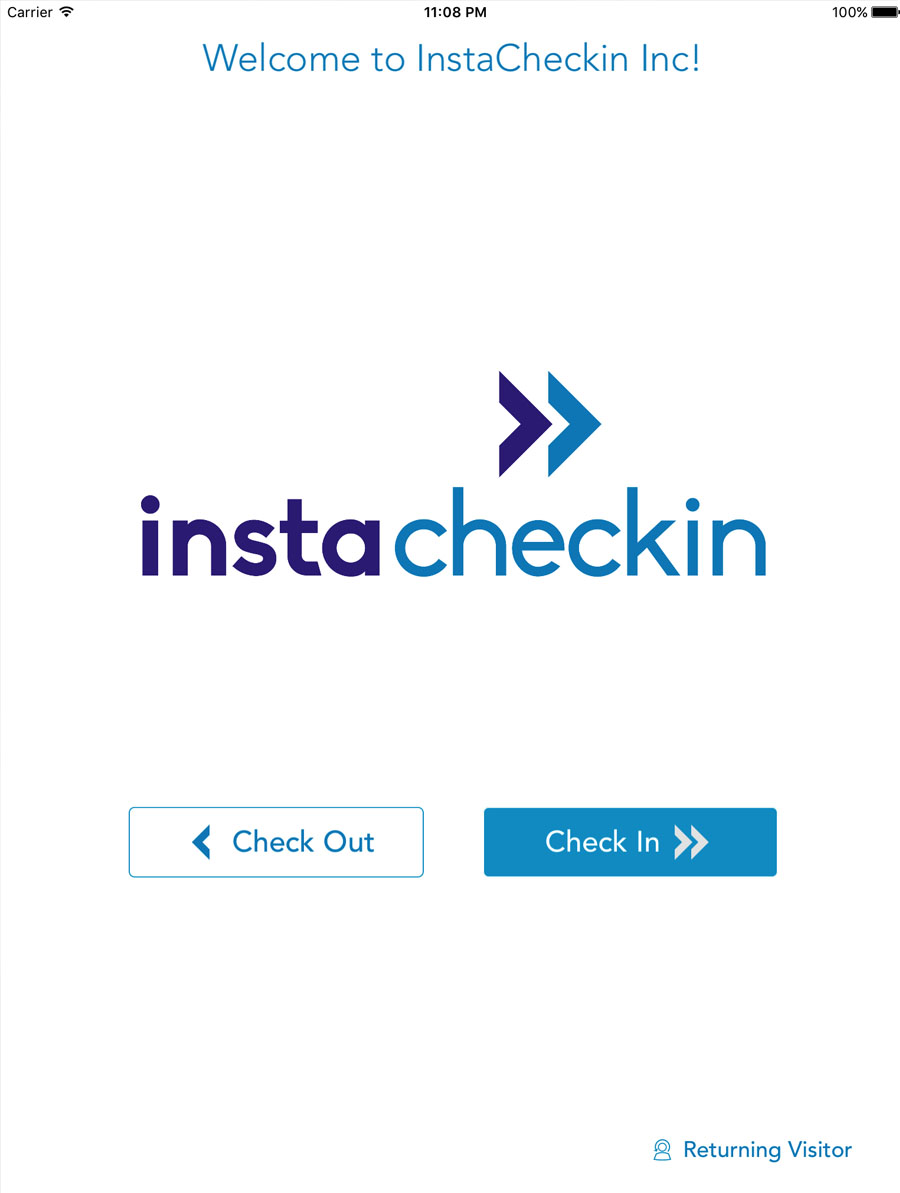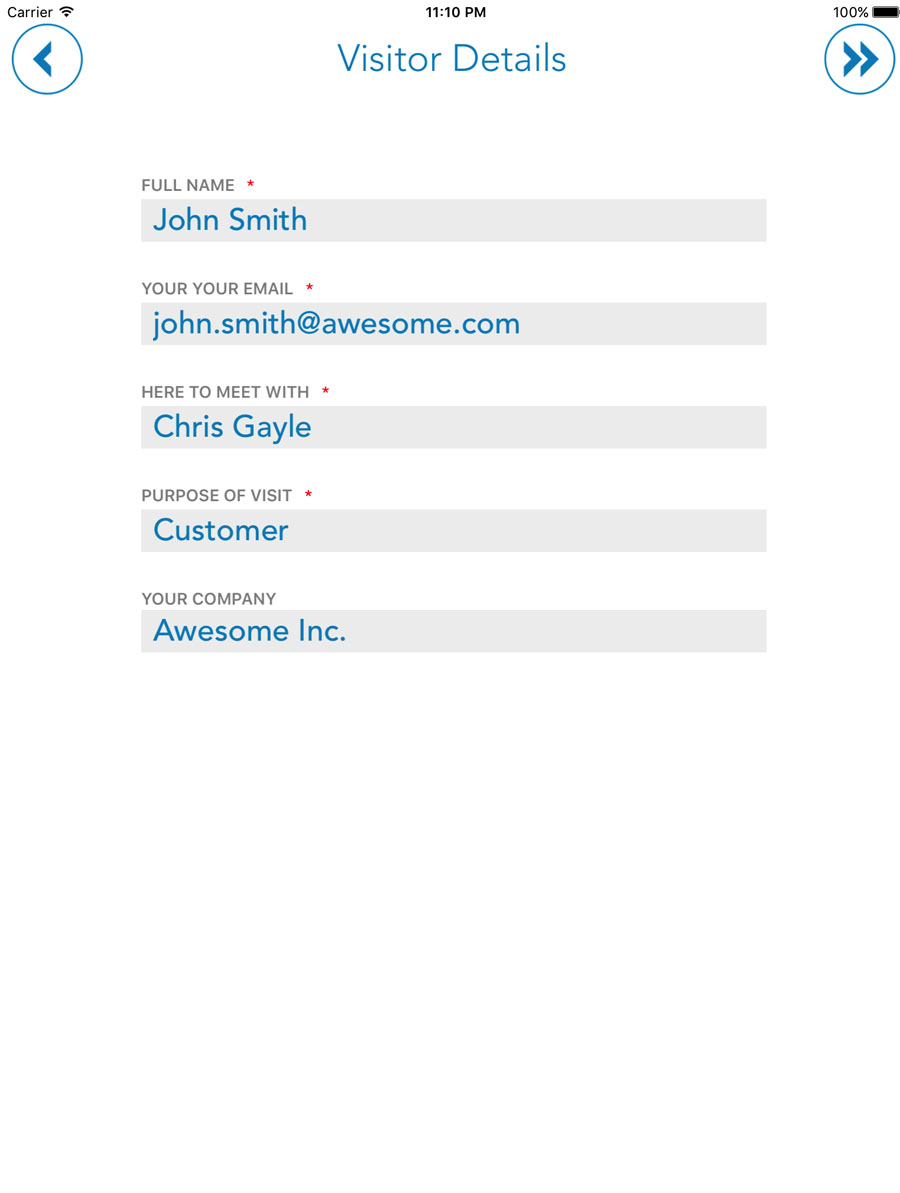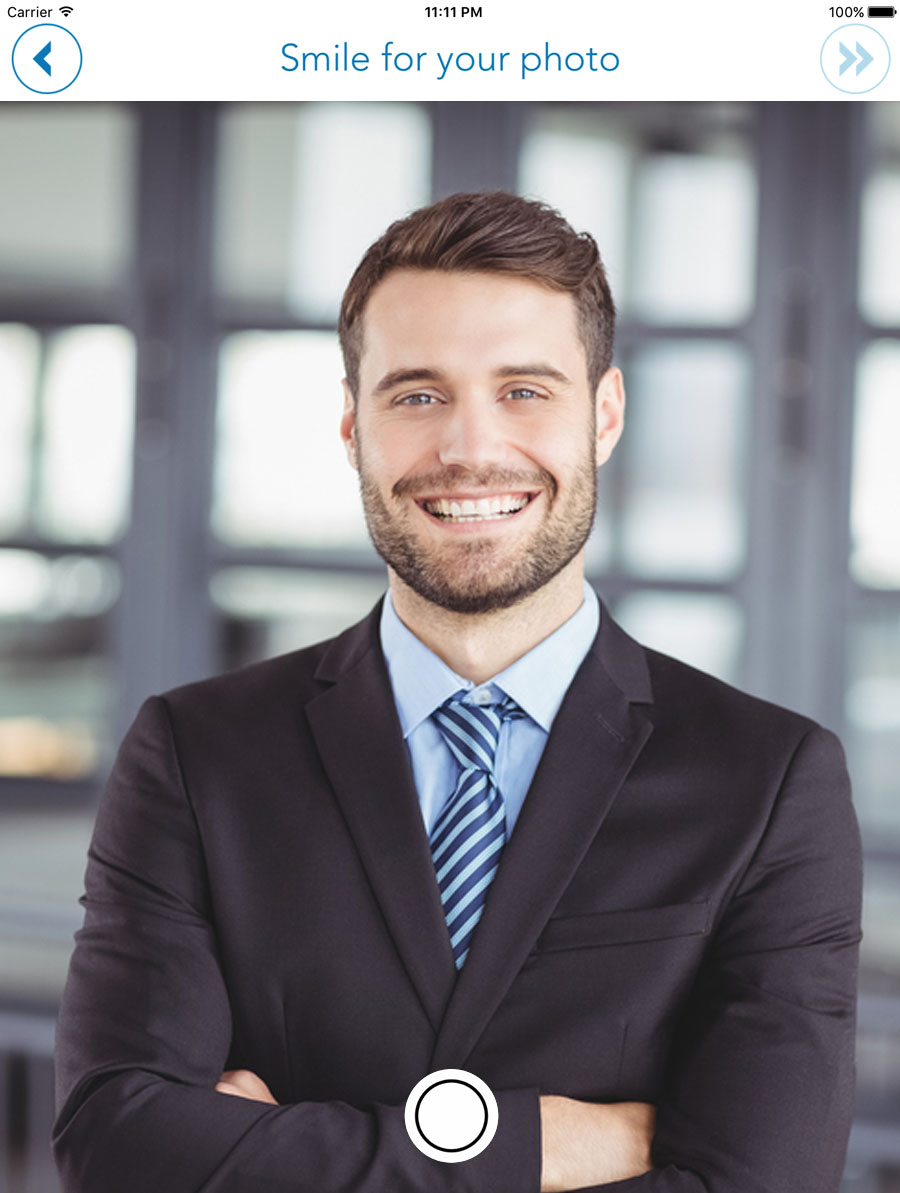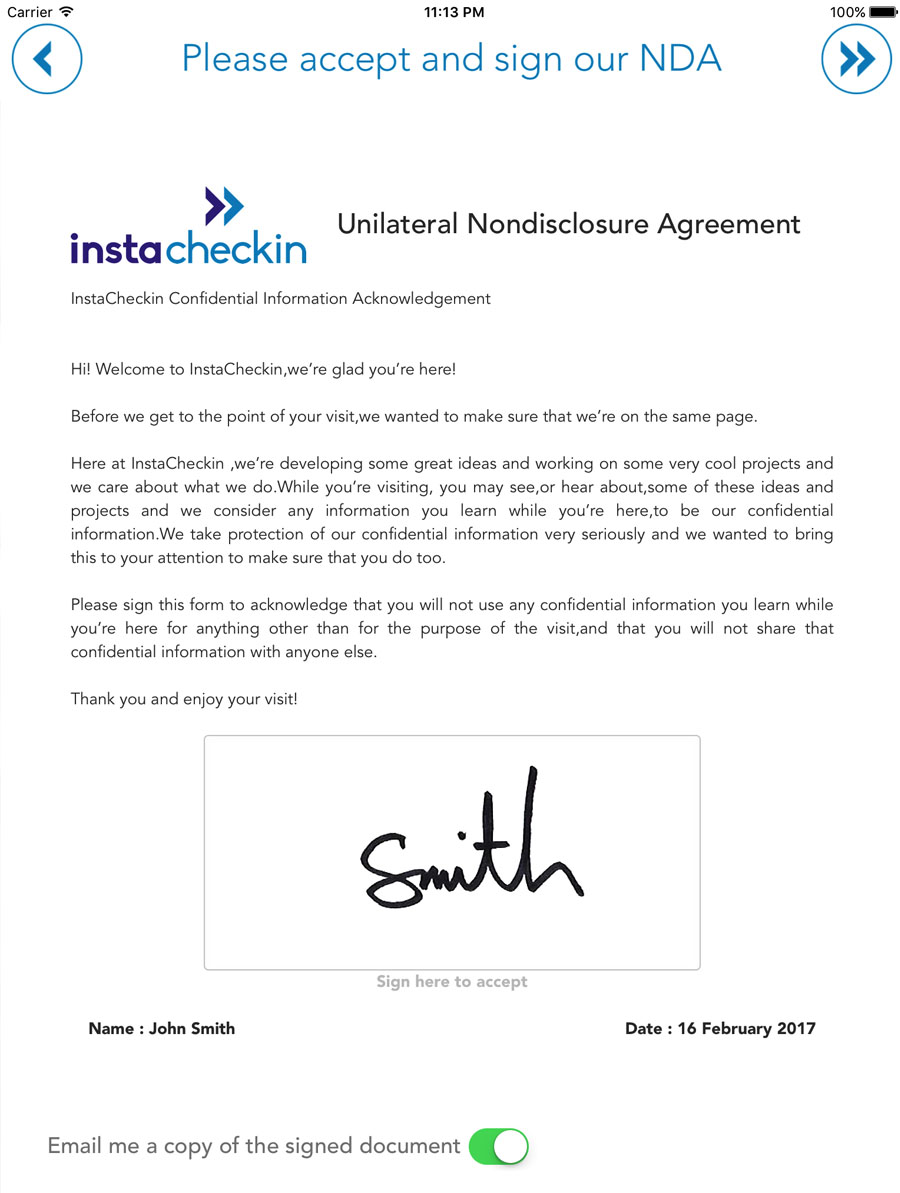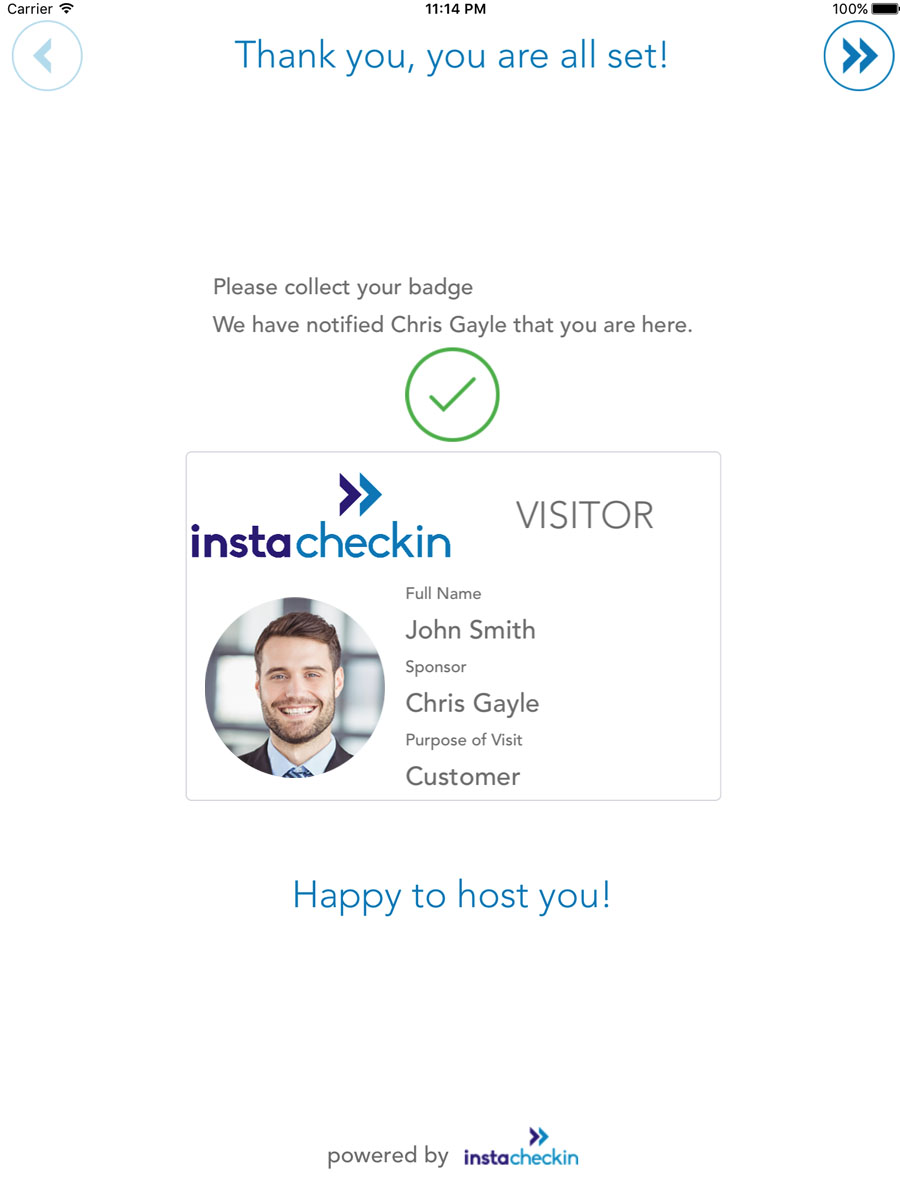 Delight your visitors with our modern visitor registration for iPad!
Awesome Kiosk App
InstaCheckin is designed to be the most intuitive and engaging experience for your visitors. Our modern and innovative solution will help you make the best impression on your visitors every single time.
It streamlines the entire visitor registration flow, freeing up your reception staff for more important tasks. Amaze your guests with the modernity and efficiency of InstaCheckin!
Instant Visitor Arrival Notifications.
Receive visitor arrival notifications using email and SMS. This saves your receptionist a ton of time as they don't need to call or email the host anymore. The notification preferences can be set as per individual host's choice.
Capture Visitor Info & Photos
Seamlessly capture visitor information using customizable check-in fields. Also, capture visitor photos for an added measure of security. The visitor photos also help the hosts identify their guests and greet them personally.
Print Visitor Badges. With Your Brand.
Print visitor badges automatically as the visitors sign-in. Showcase your brand on the visitor badges as well. Display the visitor's sign-in time, their host's name to provide added layer of security.
Sign NDAs / Waiver forms
Protect your Intellectual Property by having your visitors sign Non Disclosure Agreement (NDA) during the sign-in process. Customize the documents to be signed depending on the purpose of visit. Visitors can also sign waiver forms.
Your Front Desk Staff Will Love InstaCheckin!
InstaCheckin comes packed with so many awesome features. With the self-service check-in app for the visitors, your front desk staff will be able to engage with the visitors at a deeper level rather than being tied with the paperwork. You are sure to make a lasting impression on your visitors with the simplicity, modernity and efficiency of InstaCheckin.
Returning Visitors
Enables an express check-in for returning visitors. Using just the phone number or email address, returning visitors can zip through the check-in process. All the relevant information from their last visit is auto-filled.
Touch Friendly & Intuitive Experience
Your visitors will truly be delighted with the touch friendly and intuitive user interface of InstaCheckin iPad app. Our app makes visitor registration fun again!
Customize Visitor Badges
Depending on your organization's requirements, you can customize the information printed on the instantly printed visitor badges. You can choose between host name, check-in time, purpose of visit fields. You can also add a custom message to the badge e.g. a Wifi passcode or "Welcome to InstaCheckin" etc.
Showcase your brand in front and center of your visitors
First impressions are the lasting impressions, so make them count. You can showcase your brand logo and color theme in front of your visitors and welcome them with our modern and delightful registration app.
Cloud Based Central Dashboard
InstaCheckin is powered by our cloud-based service. Using our powerful and central web dashboard you can securely access your visitor logs from anywhere, anytime.
It also enables you to seamlessly manage multiple locations for your organization.
Access Visitor Logs from Anywhere, Anytime
Access the visitor logs from anywhere and anytime. The central web dashboard enables you to monitor, search and manage your visitors no matter where you are.
Manage Multiple Locations
Effortlessly manage all locations of your organization from one central dashboard. You can customize employee contacts, NDAs, purpose of visit from the central dashboard.
Employee Directory Import
With our employee directory import feature, you can quickly import your employee contacts by just uploading an Excel file. This enables you to get set up instantly even with thousands of employee contacts in a matter of seconds. Just provide the employee name, their email address and upload! It's that simple.
Pre-Register Visitors
Pre-register visitors individually or bulk import by uploading an Excel file. Pre-registered visitors show up automatically on the iPad kiosk app enabling really fast visitor sign ins. Employees can also easily pre-register their expected visitors.
Know who is in the building
With just a couple of clicks on the InstaCheckin web dashboard, quickly see who is in the building. In case of emergency, export the list of all checked in visitors to excel with just a click.
Understanding the trends with visitor analytics
InstaCheckin has built-in visitor analytics using which you can discover the visitor activity trends at your workplace and use those insights to plan better for future events.With just a click, look at the daily, weekly, monthly visitor trends for one or more locations.
Would you like to learn more?
Please tell us about yourself and we will reach out to you shortly!